Submerged Air Filtration (SAF)
We have extensive experience in SAF treatment packages for 50 to 2000 persons with or without pre and post treatment options. All equipment is fully designed and manufactured in house ensuring a seamless transition from order to design to installation on site by our own site teams.
Dual SAF tank installation – 2012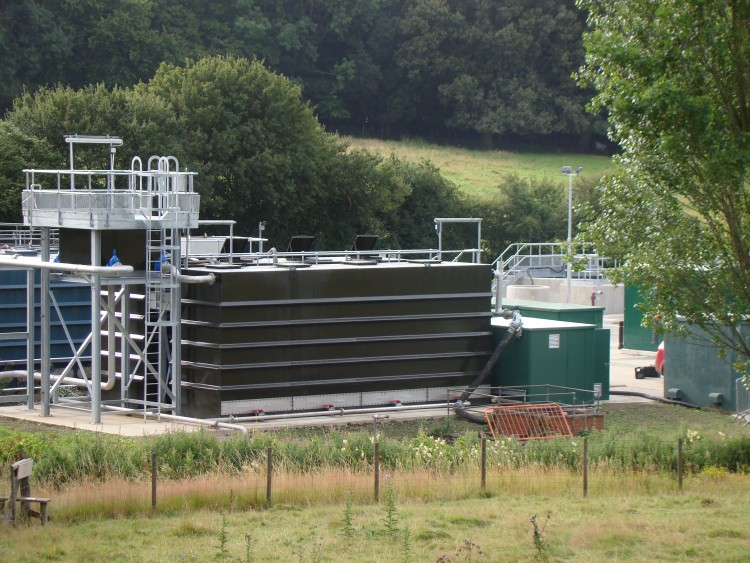 Lamella and conical settlement
Huntons offer a full service form design, through manufacture and installation of settlement process tanks for effluent in carbon and stainless steels complete with all associated process pipework, valves and access steels to enable a complete, turnkey package.
Triple Lamella tanks complete with feeder tank and access walkways 3D model – 2014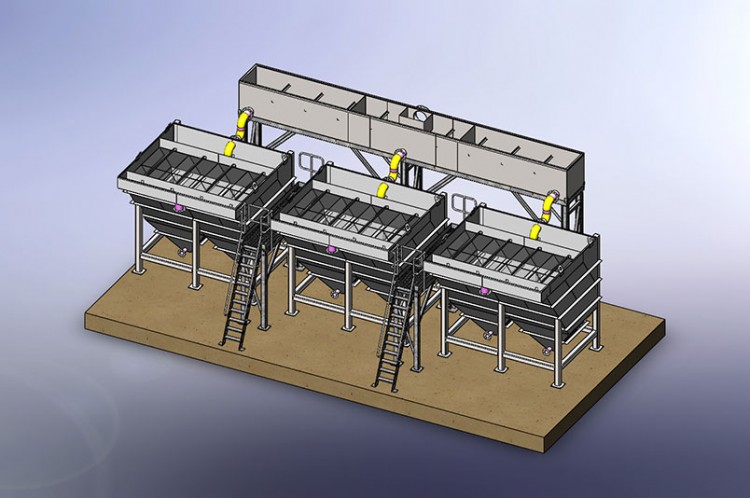 Combined storage over-flow CSO tanks
Huntons have designed and manufactured 100's of static wave screens for Combined storm overflows (CSO's) over the last 15 years ranging from 1m diameter to 15m diameter chambers. Typical screening is 6mm thick 40% open area mesh and is manufactured in stainless steel including all supporting structural steelwork. Design is undertaken in house in 3D CAD with all relevant structural calculations, manufacture to BS EN 1090 and then installation by our own teams on site.
CSO wave screen during installation – 2014